The third week of the month is usually the featured adoptable dog week. I'm still going to feature a dog in need of a home, but at the request of a friend, I'm going to feature my top ten movies of all time.
I have to dig back a few years for these (in fact, none of them are later than 2007, so clearly I'm not an avid movie goer these days). Okay, so here we go:
1.
The Remains of the Day
Any friend of mine knows about this era of my life. It marked an intense love affair with England, a long-lasting May-December crush on Anthony Hopkins, and an early-life reflection (I think I may have been 22 at the time the movie came out) regarding whether I was missing out on what was left of my life. This is an outstanding movie based on an astonishing novel by Kazuo Ishiguro about a butler in the evening of his life trying to correct mistakes from years before. I recommend both the novel and the movie (but especially the movie).
Every year for the past few years I've read and re-read this novel. I think Richard Yates may have been one of the best writers of the twentieth century. The movie only captures the flavor of the novel, but it successfully highlights the truths about the difficulties of marriage and the disappointments in life. Leonardo di Caprio and Kate Winslet star.
Okay. Clearly I love English films. Clearly I love English films based on novels. And this IS another Anthony Hopkins movie. I've been watching this movie since 1994, but I just read the novel last year. I loved the novel every bit as much as the movie, but the film is visually stunning and worthy of repeated viewings. With a cast that includes Emma Thompson and Helena Bonham-Carter during the height of their careers…well, I just don't know what else I can say. The story line follows three families from each socioeconomic level, and asks the questions with great subtlety, who will inherit England?
This is a little-known film in America, but it was critically acclaimed when it came out in 2002. The film is Australian, and I was in living in Australia at the time. I remember going to see it in the theater at least twice while I was there and finally buying the film when I returned home. Very much like the movie Crash, Lantana follows the lives of different couples and individuals who are all intertwined and connected by the death of a woman (shown at the beginning of the film). Until well into the film, you don't know who the woman is, whether or not she was murdered, or her connection to these other characters . Starring Anthony Lapaglia, Jeffrey Rush, and Barbara Hershey, this is a gritty, honest look at marriage, infidelity, and miscommunication.
Okay! I know! I know! Another Anthony Hopkins film. There for a while he was on a roll of wonderful films. This is another English film about the wonderful Christian writer and theologian C.S. Lewis and his romance and marriage to Joy Gresham. Make no mistake—this is a tear-jerker, but it's powerful and redemptive. Shadowlands is a beautiful movie that unashamedly reveals the danger, joy, and pain of true love and poignantly conveys that God's plan is perfect--even in the midst of the pain. I used some of the music from the film in my wedding!
Yes. The 1940 Alfred Hitchcock film starring Joan Fontaine and Laurence Olivier and based on Daphne du Maurier's extraordinary novel. The film is black and white, but I show it to my 9

th

grade students every year after we read Du Maurier's short story "The Birds" and they almost always love it. Hitchcock was simply ahead of his time. He knew what he was doing with shadows and camera angles, and his choice of casting Judith Anderson as Mrs. Danvers, the creepy, obsessed housekeeper was nothing short of brilliance. The mystery of finding out what really happened to the doomed (and apparently wicked) Rebecca still appeals to modern audiences.
I'm beginning to realize that almost all of these films I've mentioned are foreign (mostly English) and many are period pieces to boot!) The Others is a late 90s film starring Nicole Kidman. A ghost story taking place on the island of Jersey

during World War II, the protagonist's husband has apparently gone off to war leaving his wife to care for the huge, isolated mansion with her two children suffering from porphyria (an illness that prevents them from being exposed to light). This is not a horror film, but it is a scary thriller with a completely unexpected twist at the end.
I loved the book. Dare I say I loved the movie a teensy bit more? Bridget, the unlucky-in-love heroine is sympathetic and adorable (played perfectly by Renee Zellweger), a train-wreck every time she opens her mouth or attempts a romantic relationship. Colin Firth is the perfect Mr. Darcy (not only because he played THE Mr. Darcy in BBC's Pride and Prejudice but also because he embodies that attitude of the English gentleman who is aloof-bordering-on-rude but actually turns out to be a warm-hearted softy). Hugh Grant knocks Daniel Cleaver's character out of the park. Who knew Grant--usually the bumbling, mumbling, self-effacing English gent--could play the smarmy, sleazy, yet devastatingly attractive scuzball so well? Laugh-out-loud funny movie.
Two comedies in a row! And no one even knew I could laugh! This is the film I view every year while assembling the Christmas tree. It is a favorite of my family and we regularly recite lines to each other (we know every single one of them). If you've seen National Lampoon's Vacation or European Vacation, you know the sort of humor you're dealing with here. It's slap-stick to be sure. But the glory of this film resides in its indisputable truths of family and the holidays. Nothing ever goes the way you expect; there is always drama of some sort; and invariably, something always goes up in flames. Enjoy the laughs on this one!
Finally! An American one.

Scorcese directed this one back in 1994, and the film was nominated for several Academy Awards.

Of course, my most recent novel, Song from theAshes, is based on this novel. Like Howard's End, I only read Wharton's novel in the last few years, whereas I've been watching the movie for over twenty!

Scorcese's attention to detail, color, and accuracy creates a visual feast! The genteel appeal of this delicious world of 1870s New York society makes you want to crawl into the screen and live there for a while as Newland Archer fights against the gossip and expectations to decide which direction (and love interest) he will choose.
So there you have it! My top ten of all time! Now it's your turn! What are you favorites?
But before you go, check out Polly. She's a galgo from Spain. Galgos are Spanish greyhounds who have a much harder life than their American counterparts.

After their usefullness is over (they're used as hunting hounds) they are abandoned or killed.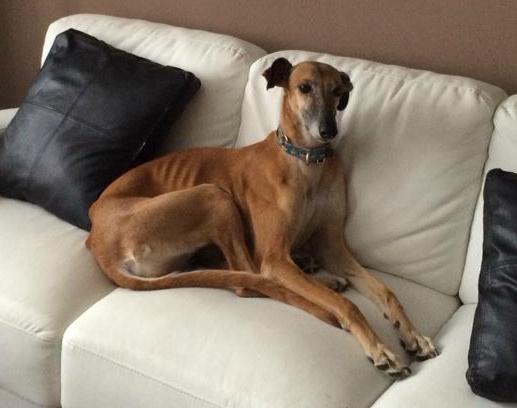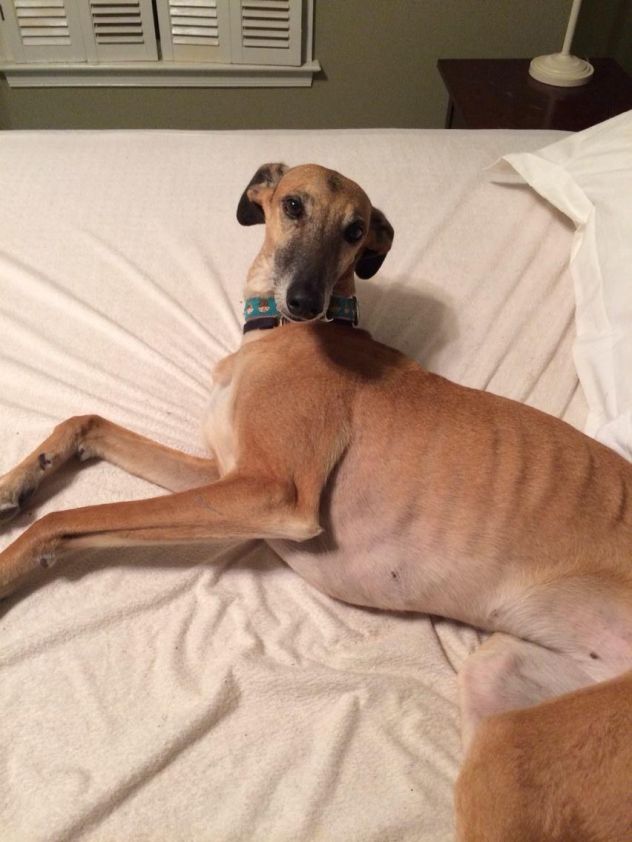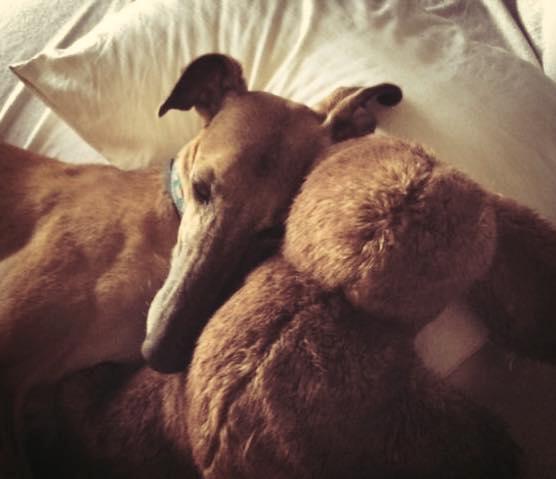 Polly

is about five years old, and she's a little shy around men, but she warms up once she gets to know you. I've had the pleasure of meeting her, and I immediately fell in love with her. She is so sweet! Her adoption fee is $650 which includes her spay/neuter and transportation from Spain fees. If you're interested, send an application to Sighthound Underground at:
http://sighthoundunderground.com
Finally, don't forget to enter my free giveaway on Goodreads!
Enter to win