January is human trafficking awareness month. I thought I would take this time to highlight something good that's happening to combat sex trafficking.
In Phoenix, Arizona, a billboard campaign is underway to raise awareness about the consequences of buying sex. Because demand is what drives this industry, community leaders and elected officials are targeting buyers, telling them simply "don't do it." Many cities around the United States are waking up and realizing what a devastating effect prostitution and pornography wreaks on a community, but Phoenix is really cracking down, declaring their position: buying sex will not be tolerated.
The idea is to ask men considering it to also consider the consequences of their choice: "Buy Sex, Lose Everything." It's part of the
Not Worth It
campaign (
notworthit.org
) that has placed over 50 digital billboards around the city. Men who are caught buying sex in Phoenix risk arrest, criminal charges, negative publicity, loss of job, and loss of family if they have one.
Despite common opinion, prostitution is never a victimless crime. Buyers, their families, and the prostituted women themselves are harmed in these transactions. Areas where prostitution is legal attract those who would traffic and exploit. Although the logic in legalization argues that local, state, government regulation will eradicate illegal trafficking; in fact, these areas become magnets for pimps luring young, vulnerable women into the trade. And as the Not Worth It Campaign asserts, girls who are prostituted are often abused, beaten, and raped by the johns and pimps. No one benefits from this industry except the traffickers themselves.
Contemporary Christian singer, Natalie Grant and her anti-trafficking organization, Abolition International, has partnered with two other anti-trafficking groups to fight human trafficking and restore the women who have been victims of it. Their headquarters is located in Nashville, but their scope is worldwide. You can check out their website here:
http://hopeforjustice.org/ai/
I'll leave you with a song Natalie Grant recorded a few years ago, which has been used in many anti-trafficking organizations due to its thematic material.
Also, there are just a few more days to enter the Goodreads Giveaway of a paperback copy of my novel
Captives
. The giveaway ends on January 31st.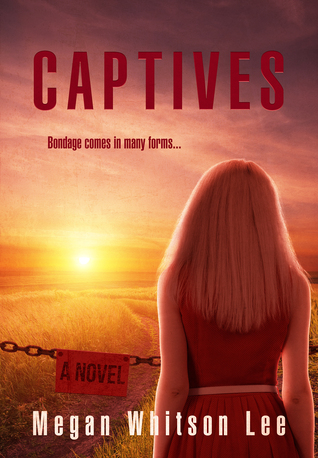 Enter Giveaway