Orphan Train, a best-selling novel by Christina Baker Kline tells the story of orphans of chance, brought from cities on the East Coast to Midwest homes between 1854 and 1929—their fate dependent on their adopters.
A similar, modern sort of "orphan train" does the same for orphaned dogs. The Sighthound Underground (SHUG), a rescue group dedicated to all sighthounds (greyhounds, galgos, Borzoi, Ibizan hounds, Italian Greyhounds, Salukis) regularly flies to Spain, Qatar, Korea, and brings back dogs whose pasts are often turbulent and terrible. Once on U.S. soil, the "train" transports anywhere in the United States or Canada. "The train" is actually hordes of volunteers willing to give a little of their heart, soul, and time to drive these dogs hundreds (sometimes thousands) of miles to their new homes.
All of the dogs come with stories. Natty a 20-month old galgo and a recent transport from Spain, was slated for euthanasia. Luckily, the veterinarian burdened with this task called a galgo rescue in Murcia, and Natty's life was spared. Many of the galgos in Spain are used only for a season of hunting; afterwards, they are promptly killed, euthanized, or abandoned.
Jojo, a two year-old Saluki from Kuwait, was rescued from the streets. Although she has all four legs, she is unable to use her front right one. The doctors don't know if this is congenital or from an injury, but she gets around just fine and she's as sweet as she can be (and so cute).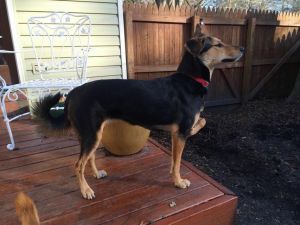 I've featured Reyna several times before. She's a sweet, sweet four year-old girl who arrived in the U.S. terrified of men (another Spanish transport); she's probably endured some cruelty in her time. Now doing extremely well with her foster mother while waiting for her forever home, she loves other dogs, and is less terrified of men than when she first arrived, but she'll probably still need an all-female household.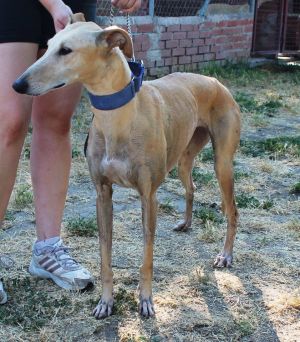 Trinity, my Italian Greyhound, was adopted through this wonderful organization, and I cannot say enough about their dedication and commitment to helping these sighthounds (who cannot help themselves).
You can learn more about the organization and all of their adoptable dogs at the following link: www.sighthoundunderground.com